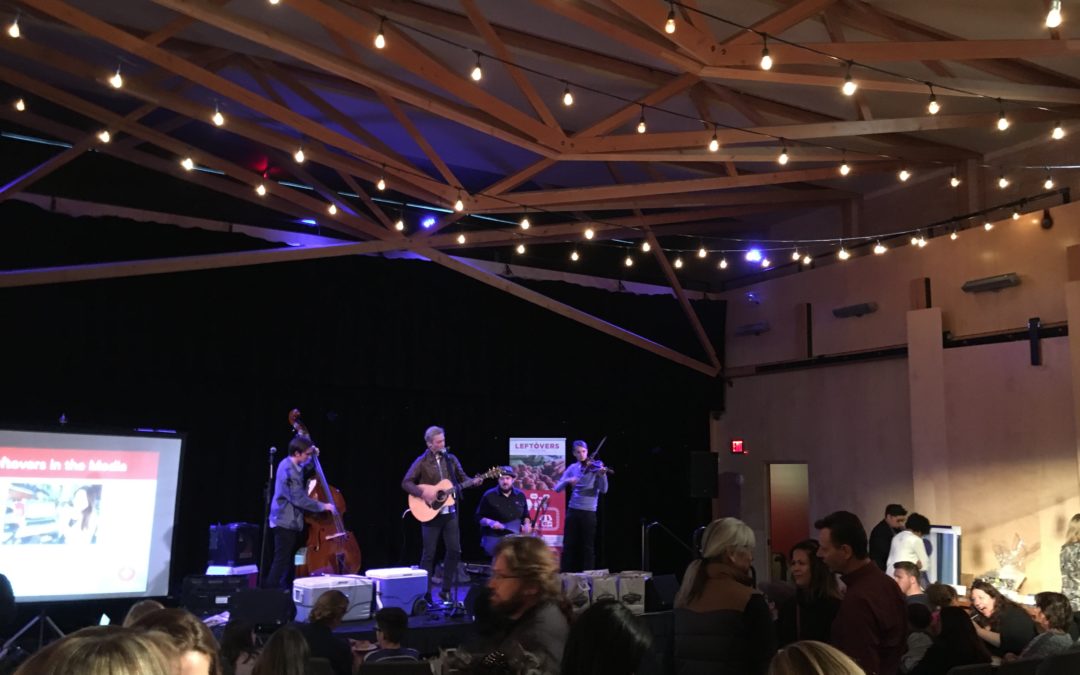 #BoomGoesOut: Leftovers Foundation Harvest Fundraiser
The Leftovers Foundation's flagship annual Harvest Fundraiser was a charming reminder of all the things we love about #YYC. Tucked into Inglewood's quirky Festival Hall, the fundraiser saw over 140 Calgarians come together to eat, dance, and- with a little luck- give our city a better future.
The Leftovers Calgary's website paints a clear picture. "Close to half of food produced worldwide is wasted. Discarded in processing, transport, grocery stores, restaurants, bakeries and kitchens. LeftOvers Calgary is an organization that rescues food from being thrown in the garbage, and ensure it gets to service agencies in need." With over 23, 165 households in Calgary currently living in poverty, Leftovers Calgary has found themselves in high demand.
Leftovers delivers perishable food to service agencies such as the Calgary Drop-In Centre, Calgary Interfaith Food Bank, Alpha House, Making Changes Association and Inn from the Cold. This event's main goal plays a key part in the continuance of this service- they are fundraising to purchase a new, refrigerated truck, so they can continue to assist these agencies and help take pressure off their overworked kitchens.
Throughout the event local musicians The Frontiers, Evan Coote, and Justine Tyrell were on hand to set the tone for the evening, singing feel-good, acoustic focused sets that fit nicely under the warm wooden beams, and soft twinkling lights. Light snacks were provided as guests perused the raffle items lining the walls, and an Instagram-styled photo-booth was quite popular. In addition to some local, socially-minded for-profits being in attendance (a Boom personal favourite, Village Ice Cream, was on-hand) multiple local charities were also present, there to tell their story and show the direct impact Leftovers Calgary has had on their work.
The Boom Goes the Drum team looks forward to seeing this incredible organization thrive and grow in the coming months and years! To support their work, or learn more, visit rescuefood.ca.
This blog post originally appeared on the Boom Goes The Drum's blog.