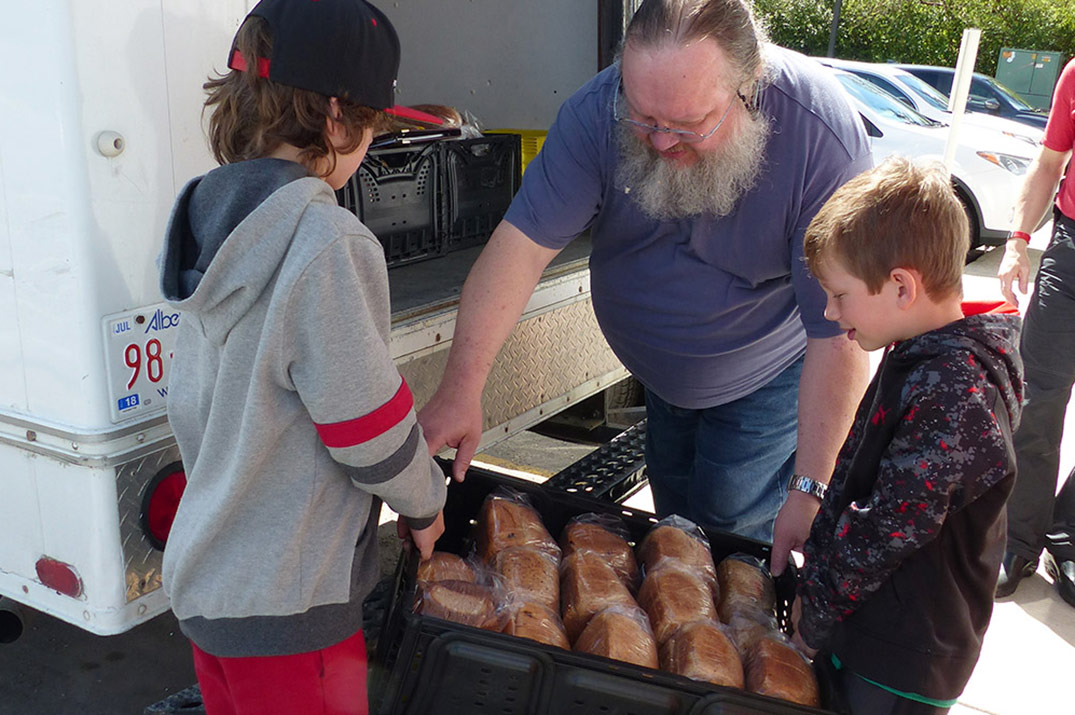 Calgary's Very Own Food Santa
"There are so many people going hungry in this world – and so much food being thrown out. If we can save even 1% of what goes into compost and landfills, we can alleviate hunger and much suffering. We have the power to do it."
Those are the thoughtful words of LeftOvers Calgary's Volunteer of the Year for 2017 – a man who prefers the moniker "Food Santa" (given to him by some of our recipient service agencies) rather than have his name broadcast out in the world.
A volunteer driver for what seems like forever in his capacity to get things done, our own Food Santa makes deliveries up to five days a week – despite a debilitating injury that keeps him in chronic pain and forced his early retirement from full-time employment. He lives what he preaches in terms of doing his part to alleviate hunger in our community. He encourages everyone to get off the couch and do something, anything, because if we all pitch in, we all help bring about a resolution to hunger and suffering. His work experience in logistics, driving experience in the military and personal experience with food insecurity provide the perfect skill set for taking custody of our LeftOvers' refrigerated truck – in which he picks up his own deliveries as well as any that remain unclaimed after volunteer signup. He's generous with suggestions based on his experience and providing feedback from the frontlines, and has become an essential part of the LeftOvers team.
We're so very grateful for the many contributions of our LeftOvers Santa and proud to make him the recipient of our first annual Volunteer of the Year Award.