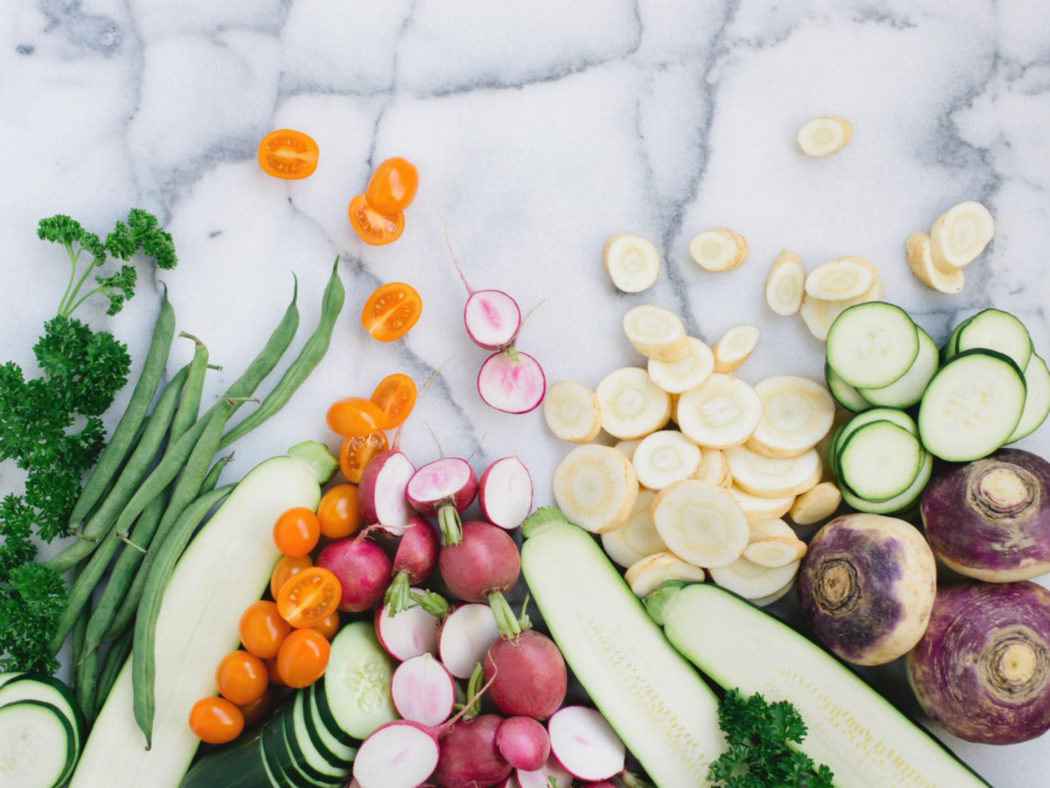 Giving Back: Lourdes Juan
This article is from Dote Magazine, you can check out the original article here…
Meet Lourdes Juan, a Calgary-based entrepreneur, who, in her spare time, is revolutionizing the way food waste is eliminated in Calgary and Edmonton. She's the brain behind LeftOvers Foundation, a non-profit organization that works with local grocery stores, restaurants, bakeries, and kitchens to rescue good food from being thrown in the garbage and getting it in the hands of people who need it most.
"LeftOvers began as a bit of a volunteer opportunity for me," shares Lourdes. "I first found out how much food waste there is when my cousin was picking up day-old bread from Cobb's Bread, a local bakery. They have to get rid of any bread they didn't sell, but if you are a charity, you can pick it up for whatever programming you need it for. We were picking it up for my cousin's church. It was like 200 pounds of bread that was going to be thrown out if no one picked it up – incredibly eye-opening."
After that, Lourdes started to research food waste in Calgary, as well as Canada, and was blown away by the statistics she found. Food waste actually costs Canadians 31 billion dollars per year, as food is discarded through processing and transport, as well as in consumer outlets, like grocery stores, bakeries, and restaurants. "I spoke with someone who worked at the Drop-In Centre and he explained to me how they serve 3,000 meals every day – not including their bagged lunches. This was pre-recession in 2012, so this number has skyrocketed since then," shares Lourdes. "Turns out over all in Canada we waste over 40 percent of the food we produce. It is insane to me that there are countries that can't even feed themselves and here in North America we have this horrible excess waste that is actually costing us money to deal with. If there was a way we could get this food to people in our city who need nutrition, we'd solve two problems at once."
Lourdes started brainstorming how she could capture that food at the level before it became waste. Beyond Cobb's Bread she knew that there must be other places that had surplus goods that would otherwise go to waste. "We have such an amazing entrepreneurial climate in Calgary, where you can go to another business and have a great conversation about how you can work together. People are very open to collaboration," shares Lourdes. "Sunnyside Market was our first vendor to sign-up for LeftOvers. Their food is expensive and organic – and just because it might not be marketable doesn't mean it's not edible. Since 2012, our organization has grown exponentially."
Beyond her work with LeftOvers, Lourdes has been a real champion for women entrepreneurs in Calgary, having started her own business at a very young age. "My career started when I was 14 years old when I got a job at an architecture firm, participating in a co-op program. I ended up working for that firm for over twelve years," shares Lourdes. "They kept me on through my undergraduate and my Masters in Environmental Design. I was really passionate about urban planning and architecture, so I decided to branch out on my own and start my own company – seven years later that company is now called Hive Developments."
At the same time, Lourdes was working at the architecture firm, she had a side job working for a medical clinic that focused on cosmetic treatments. Finding that she wasn't very interested in the cosmetic procedure industry and was actually really passionate about natural beauty and using quality, organic products, Lourdes opened up her own spa treatment room in her home as a side business. Soon after, working with family, she started Soma Hammam and Spa located in Seton in southeast Calgary. "I find that in Calgary, we have an amazing community that always wants to collaborate and offer help. Sometimes it can look like entrepreneurialism is doing everything yourself, but I actually feel like it is the opposite," shares Lourdes. "It has really been about rallying together, and I'm talking about my fellow female entrepreneurs and being able to learn from each other, helping one another grow our respective businesses and important charitable efforts."
When she isn't busy with her multiple ventures, you can expect to see Lourdes driving around town with her car full to the brim with LeftOvers goods. While reducing food waste has really made a difference in the city, it is also helping local social services and programs feed people in need. "Last year we rescued about 164,000 pounds of food," says Lourdes. "That translates into about 132,000 meals. We are currently working with about 42 vendors right now and 32 different service agencies – we just try to service whatever programming is needed – like if the Boys & Girls Club needs grilled cheese sandwiches or scones or fruit juice boxes – we can help source that out. It has been really amazing to see different parts of the community come together."
Want to get involved in LeftOvers Calgary? Visit rescuefood.com to find out more.
Written By :: Kait Kucy | Instagram @kaitkucy
Instagram @leftoversfoundation