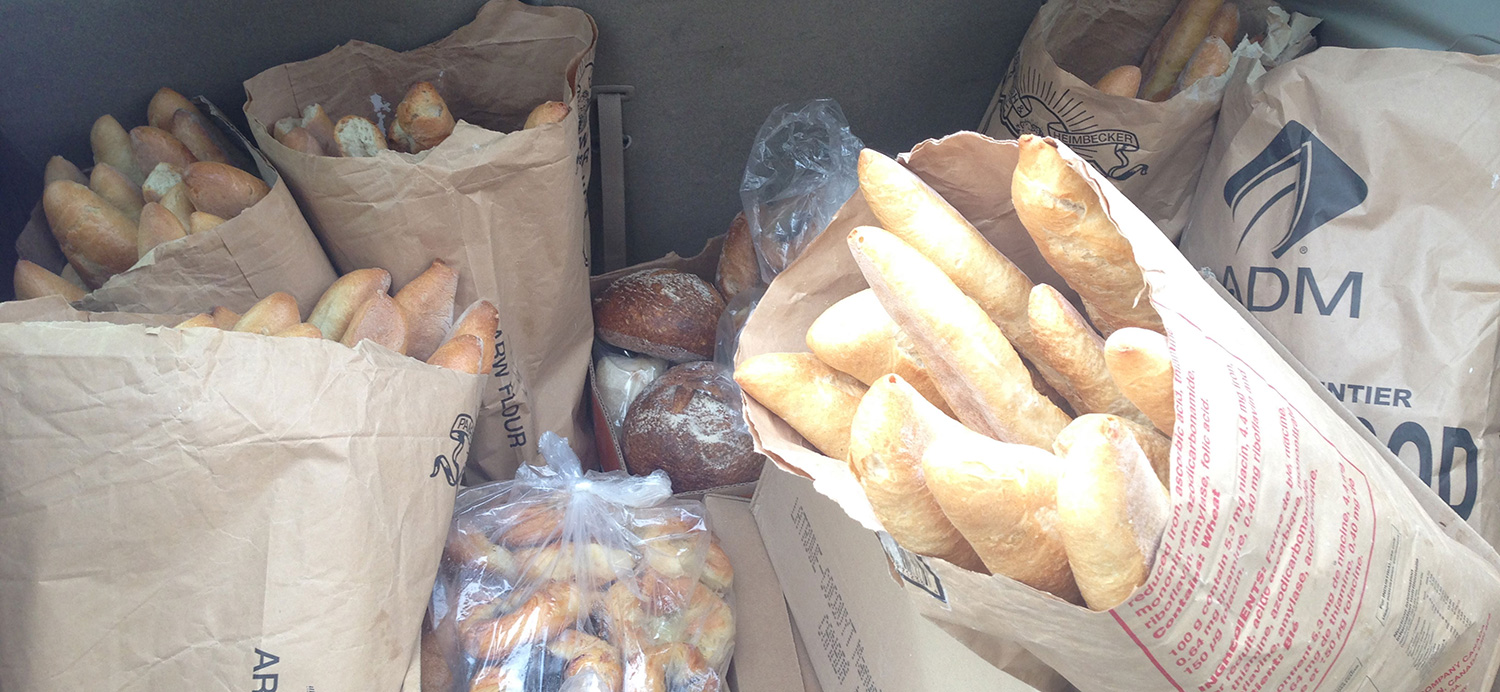 Our Innovative Way of Solving Food Waste at the Local Level
How much food do we produce each year, and how much of that is wasted?
In today's age where a grocery stores are convenient and plentiful, we miss the major steps in how exactly that food got there in the first place. This plays one of the major roles in today's vast food waste problem. The act of planting a seed, nurturing it and harvesting is quite the process already. Farmers dedicate hours and hours of labor to produce but a single apple. However you'll find that even before that fresh produce makes its long journey to our mouths, many of it has been thrown out.
We live in a world where the perfect, bruise-less apple is considered to be the only sellable apple, perfectly good day-old buns are tossed in the garbage because of store policies of "fresh baked daily only".  Tonnes of good food is wasted.  Not only have we wasted millions of dollars, but also the water used to grow the produce and the gas used to transport it.  In addition, methane gases released by landfills is almost 7 times stronger than greenhouse gases.  Leftovers Foundation offers a simple and innovative solution.  A small but effective way to contribute to combatting a huge global problem.
We are a Calgary organization that coordinates a system of volunteers to gather Calgary's food waste and deliver it to those who could really put it to good use.  Picking up perishable food donations from vendors like the Calgary's Farmers Market and Cobbs bread bakery locations, and delivering it right to service agency kitchens such as the Calgary Drop in centre and The Alpha House Society.  At Leftovers we believe we embody the forging of community partnerships by linking a community of businesses to local social services agencies.
Our daily pickups and deliveries are the heart of our innovative way of "rescuing food" from the landfill.  But we also try to attack this problem in other ways.  Our education initiative aims to work with our participating grocery stores to educate their staff and customers to think about food waste through in-store education material.  With our participating restaurants we will be working on an education initiative to place Leftovers Foundation stickers on take-out boxes, giving some information on food waste and thanking restaurant goers for taking their leftovers home to eat later instead of getting the restaurant to throw it in the garbage.