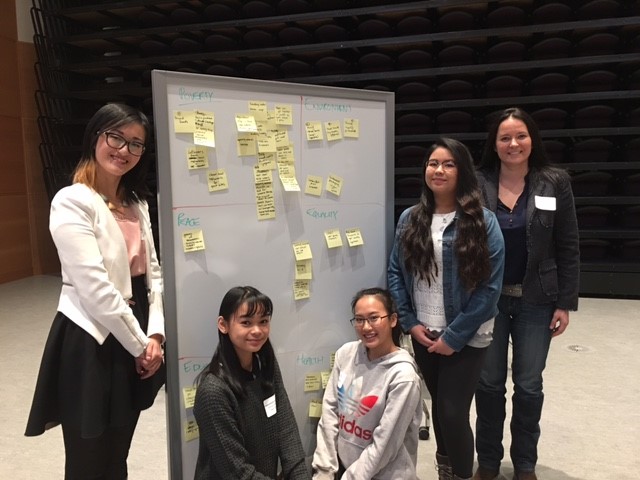 Technovation Challenge 2017: Team Unite and Leftovers!
Five girls from Bishop McNally High School won the Technovation Challenge at the University of Calgary. They created an app for Leftovers and pitched it to a panel of judges on Saturday and took home the grand prize!
Team name: Unite
App name: LeftOvers
Description: Ready to take a step and get involved in today's important global issues, but still on the go? With the LeftOvers app, you, the user, are participating in a solution to eradicate food waste. LeftOvers is an interactive app that connects volunteers, vendors and local charities/NGO's. The volunteers get live notifications for food pickups, vendors can post a food donation and charities can collect. Volunteer drivers, donors and charities all stay informed and enabled for optimal routing and delivery. Rescue food that would otherwise be thrown in the landfill, do your part today and unite with us!
https://www.ucalgary.ca/cpsc/community_outreach/technovation_2017/team_unite
Technovation is an initiative out of the Silicon Valley to engage young girls from all over the world to learn and apply the skills needed to solve real world problems through technology: http://technovationchallenge.org