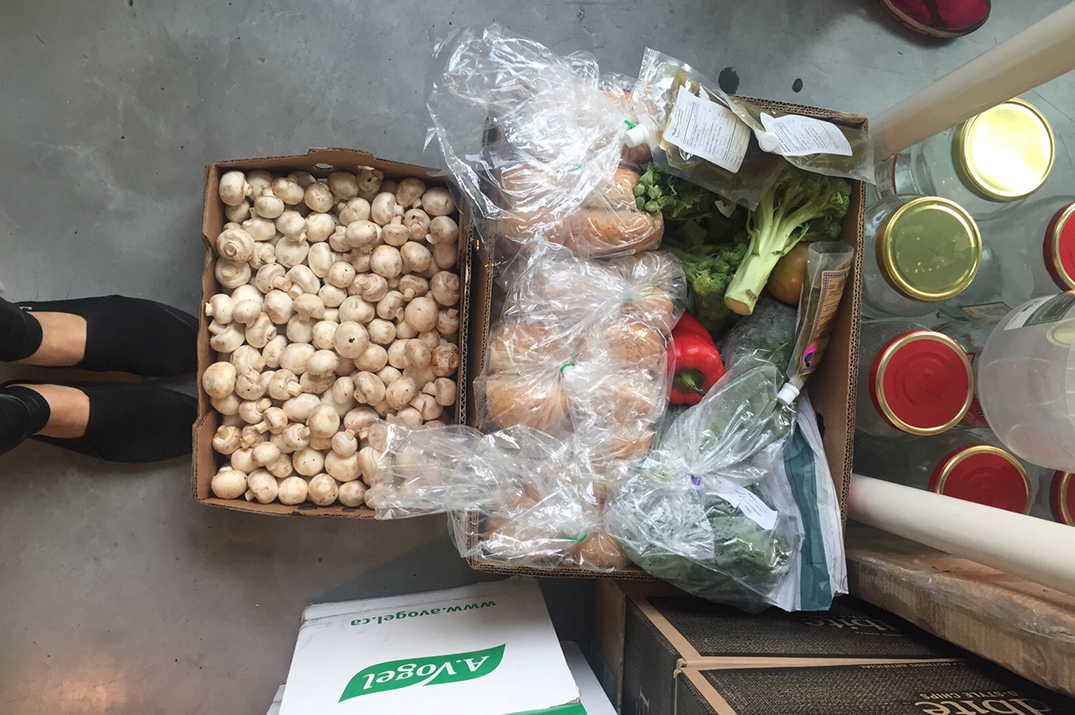 Who and what is Leftovers Foundation?
Maybe you heard of us on the news, receive our weekly newsletters or have been a volunteer driver. But what do we do? That is the most common question we get on a daily basis.
Who We Are:
Leftovers Foundation is a local not-for-profit organization with a mandate to eliminate food waste going to the landfill. We are powered by 200 volunteer drivers, 10 Executive Team members and 7 Board members.
What Else We Do:
Broken into three parts, Leftovers is:
1. Redirection
We are most commonly known for the redirection of food from vendors (local stores, restaurants, grocery stores and farmers markets) to service agencies in Calgary and Edmonton.
The redirection of food is a science in itself. We carefully match vendors to agencies to ensure food will be utilized. Products are also inspected to guarantee highly quality items are being delivered. A prime example would be the Old Spaghetti Factory and Forest Lawn Elementary School where each Tuesday is pasta Tuesdays. This partnership ensures a hot nutritious meal for every student.
This takes a team of dedicated volunteers on our Executive Team, who set up 68 routes a week and ensures every route is picked up by the end of the night.
Redirection also helps support our developing social enterprise, The Rescue Food Project. The Rescue Food Project aims to repurpose food into sellable products while supporting local volunteer and skill development programs at agencies.
2. Awareness
With all of our work, we create awareness on food waste. We provide education across communities, including local school presentations and attendance at public events across Alberta.
Recently, we have partnered with local Calgary schools to educate youth on food waste and healthy food choices.
We are creating a voice on reducing food waste, having recently been featured on Global News National and many other media outlets. Click here to see the article.
3. Policy
As food waste is becoming recognized as a global issue, we look to create policies that will prevent edible food items going to the landfill. We work with Schools in Public Policy, advocacy groups and local representatives to research and develop the best practices in reducing food waste.
We look to collaborate across jurisdictions to make food waste recognized as a community issue.