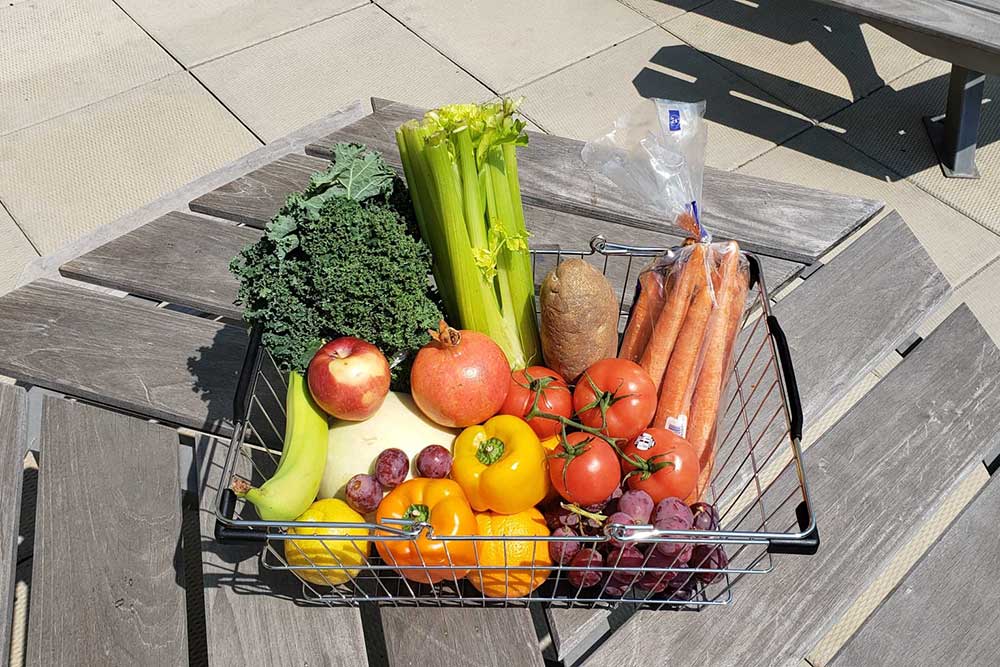 Nutrien steps up during global pandemic to give HOPE to those without food security.
Often times, when crises hit, people are looking to hunker down for better days and their spending and giving to those most vulnerable decreases. However, it is not the case during the covid-19 pandemic. Around the city we see many organizations stepping up to help and give hope. Nutrien is a prime example of that hope. Any extra funds that Nutrien gave to support will go to Leftovers' Covid Emergency Delivery Service and the Redirection Program. "We are grateful for their support and their monetary partnership with volunteer opportunities," –  Loudres Juan, Founder Leftovers Foundation.
To learn more about Leftovers efforts please visit our programs here.
Leftovers interviewed Trina Aburto, Community Relations Specialist at Nutrien, to discover the reasons behind the company's support.
"Nutrien is so pleased to support this unique and exciting project. Increasing access to healthy, affordable produce where it's not readily available, is very well-aligned with our focus on food security and eliminating hunger. We are behind this initiative 100%," says Trina. "In these uncertain and difficult times, we are all fortunate to be able to count on organizations such as [Leftovers] to help ensure equal access to fresh, affordable food. We believe that one of the best ways Nutrien can contribute to COVID 19 relief is by supporting our community partners as they help build or maintain food security in our communities. Nutrien is proud to work with Leftovers and Fresh Routes to do just that."

Get to know Nutrien
Leftovers: Why partner with Leftovers, and what attracted Nutrien to the cause?
Trina: A partnership between Leftovers and Nutrien is a natural fit. Driven by our sustainability strategy, and inspired by our commitment to the Sustainable Development Goals. Nutrien supports community initiatives that are aligned with our three Focus Areas: Sustainable Agriculture, Environmental Footprint and Diversity and Inclusive Growth. Our partnership with Leftovers and Fresh Routes contributes to all of those areas, in various ways.
L: What does the partnership mean to Nutrien?
T: Nutrien is proud to partner with Leftovers and Fresh Routes, supporting smart and innovative ways to help remove barriers that many face in accessing fresh, affordable food.
L: What does the mobile grocery mean to Nutrien?
T: Our current global circumstances of a global pandemic has provided a clear view of how challenging it can be for people when there are barriers to accessing food. Nutrien believes that innovative initiatives such as mobile grocery stores are more important than ever.
L: Tell our readers about Nutrien -what does Nutrien do, and what do they stand for?
T: Nutrien takes the approach of supporting organizations and causes that are important to the communities we are in, to our employees, and to our stakeholders. In order to increase the positive impact of our community work, we focus on areas we think we may be in a unique position to contribute meaningfully to, as well as on local causes that our employees believe in, and give their time to. It's all part of our community involvement – and our commitment to our employees.
To find out more about Nutrien's community investment program, please visit a link to our website.
Follow Anew on 
Instagram
, 
Facebook
 and 
Twitter
 to see the wonderful creations made for our communities through Anew. Are you a local food and drink artisan? You and your business can get involved in helping us create a more sustainable world by 
becoming an Anew member.
 It's all about local ingredients, local charity, marketable products — it's Anew approach to upcycling.