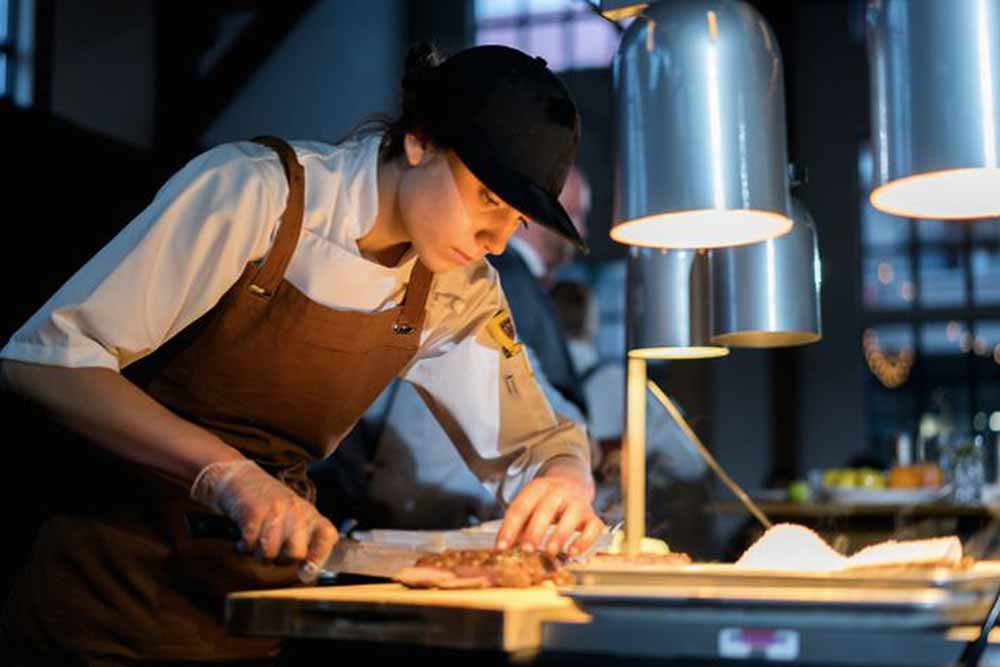 Raise + Rescue Chef Laetitia Chrapchynski
Joining us on October 24th for our Raise + Rescue fundraiser is Chef Laetitia who has a love for straightforward, thoughtful food, making her the perfect fit to create some delicious up-cycled canapes during the event.
Chef Laetitia graduated from SAIT's culinary program in 2015 and has worked at multiple impressive restaurants in Montreal as well as Saltlik and Teatro in Calgary. She has worked alongside Chef Andrew Hewson from SAIT, where she prepared over 5,000 portions of food using landfill-destined ingredients for Feeding the 5000 in 2017 and 2018. She was inspired by the power of reaching out to the public at a personal and education level during the event.
"I am a huge advocate for food waste prevention. Being a chef, I am always looking at ways to minimize waste in the kitchen.  This topic hits very close to home as there are many people who don't have enough to eat. Education is a great preventative measure when it comes to food literacy around waste. That is why I am a firm supporter of The Leftovers Foundation," said Chef Laetitia.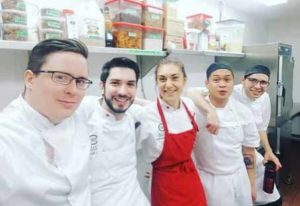 Her vision of simple yet well thought out dishes that are equally delicious and environmentally responsible made her such a perfect fit for the Leftovers fundraiser.
"The decisions we make, both individually and collectively, are very powerful. We have the privilege to enjoy a variety of foods  in Canada. We need to stretch all of our resources. I have been influenced by my family growing up. We always saved our bones, our vegetable peels for stocks, along with apple cores for apple teas," said Chef Laetitia.  "Food up-cycling brings me closer to food and reminds me of why I chose cooking as a career choice. The respect I have for food goes beyond the taste of it. It is linked to our soil, our farmers, our nourishment and health. Food up-cycling is key to a holistic approach to eating and is a crucial component to help prevent food waste."
Join us and Chef Laetitia on October 24 from 7 PM – 11 PM for the Raise + Rescue fundraiser. Enjoy delicious handcrafted canapes made from up-cycled food, along with a silent auction, music and a raffle.
Follow Anew on 
Instagram
, 
Facebook
 and 
Twitter
 to see the wonderful creations made for our communities through Anew. Are you a local food and drink artisan? You and your business can get involved in helping us create a more sustainable world by 
becoming an Anew member.
 It's all about local ingredients, local charity, marketable products — it's Anew approach to upcycling.